Why do they call Fuerteventura the Hawaii of Europe?
Unlike the other islands of the Canaries, for large of its part, Fuerteventura is covered by fine sands of the Sahara. It has created stunning beaches stretching from Corralejo Grandes Playas in the north all the way down to the mysterious Playa de Cofete in the southern peninsula.
A volcanic island covered by the fine sands of the Sahara. Add sun, waves and wind and you have Fuerteventura - Hawaii of Europe!
The comparison with Hawaii is quickly made. The island is volcanic, has more than 300 days of sunshine a year, regular wind and an ocean that provides surfable waves. Fuerteventura has no rainforest or waterfalls, but due to a number of modest oases spread across the island it also has it charms. The island is known as 'La Isla Tranquilla' referring to a relaxed atmosphere and surf culture. While some other Canary Islands cater to partygoers, Fuerteventura likes to welcome rest lovers and water sports enthusiasts. Briefly, Europe has its own Hawaii just a few hours flight from the mainland.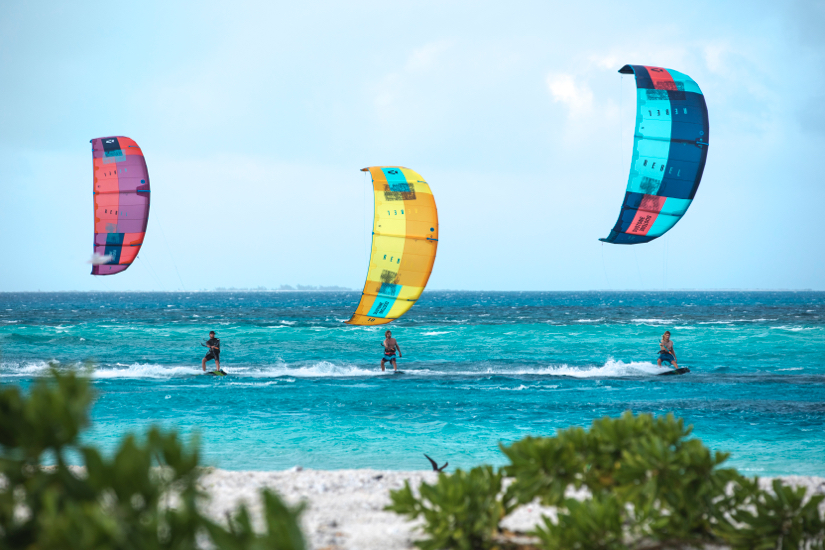 While other islands turned to tourists in the early 1970s, this slowly got underway on Fuerteventura. People experienced the environment as arid and at first glance has little to offer. The last two decades, tourism has taken off and this is mainly due to water sports lovers. Surfers found perfect waves here and because of the eternal strong wind (hence fuerte ventura) it is an ideal place for wind and kite surfers. In recent years you see more and more new things for daredevils, such as quad biking on rugged terrain, mountain biking in valleys and hiking over volcanic peaks.
The arrival of water sports adventurers influenced the local culture with a hippie and alternative atmosphere which led to the emerge of many surf schools and surf shops. To illustrate, in Corralejo, the daily street view is characterized by cars, jeeps and campervans with surfboards on the roof. The surf scene also plays an important role in many other places, like El Cotillo, Lajares, La Pared and Jandia.
North Shore
The famous 'North Shore' is a coast particular for wave surfers. Along the many miles unpaved north coast from El Cotillo to Corralejo you will find numerous surf spots for the practiced surfer. In winter, high waves can occur here where daredevils like to show their skills. It is not without danger, with a rocky bottom and strong current, some experience is required by the practitioner. To the viewer it is a mighty sight when these waves are conquered by men and women on surfboards.
Flagbeach
Kitesurfing heaven can be found at the 'grandes playas' of Corralejo. Just south of the small city you will find a place called 'Flagbeach' near the large RUI hotels. Originally known as one of the windsurfing beaches, this has changed since the advent of kite surfing. On a good windy day, you will see dozens of kite surfers skimming over the water. A great sight even if you have nothing to do with surfing. There are experienced surfers who venture to the Moroccan coast which is only 50 miles away.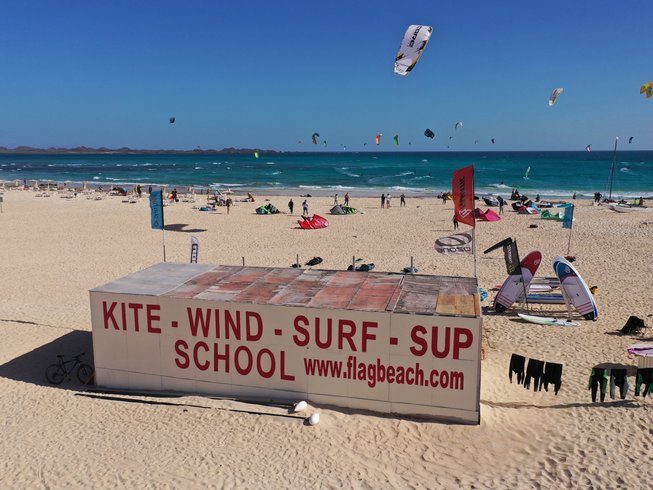 René Egli
The east coast of Jandia, in the south of Fuerteventura near Costa Calma, is home to windsurfing. You will find one of the largest windsurfing centers in Europe founded by René Egli on the beach of Sotavento. In addition to the annual world cup competition, it is also a fantastic place to learn to surf and enjoy the special beach that turns into a windsurf and kite lagoon depending on the tide.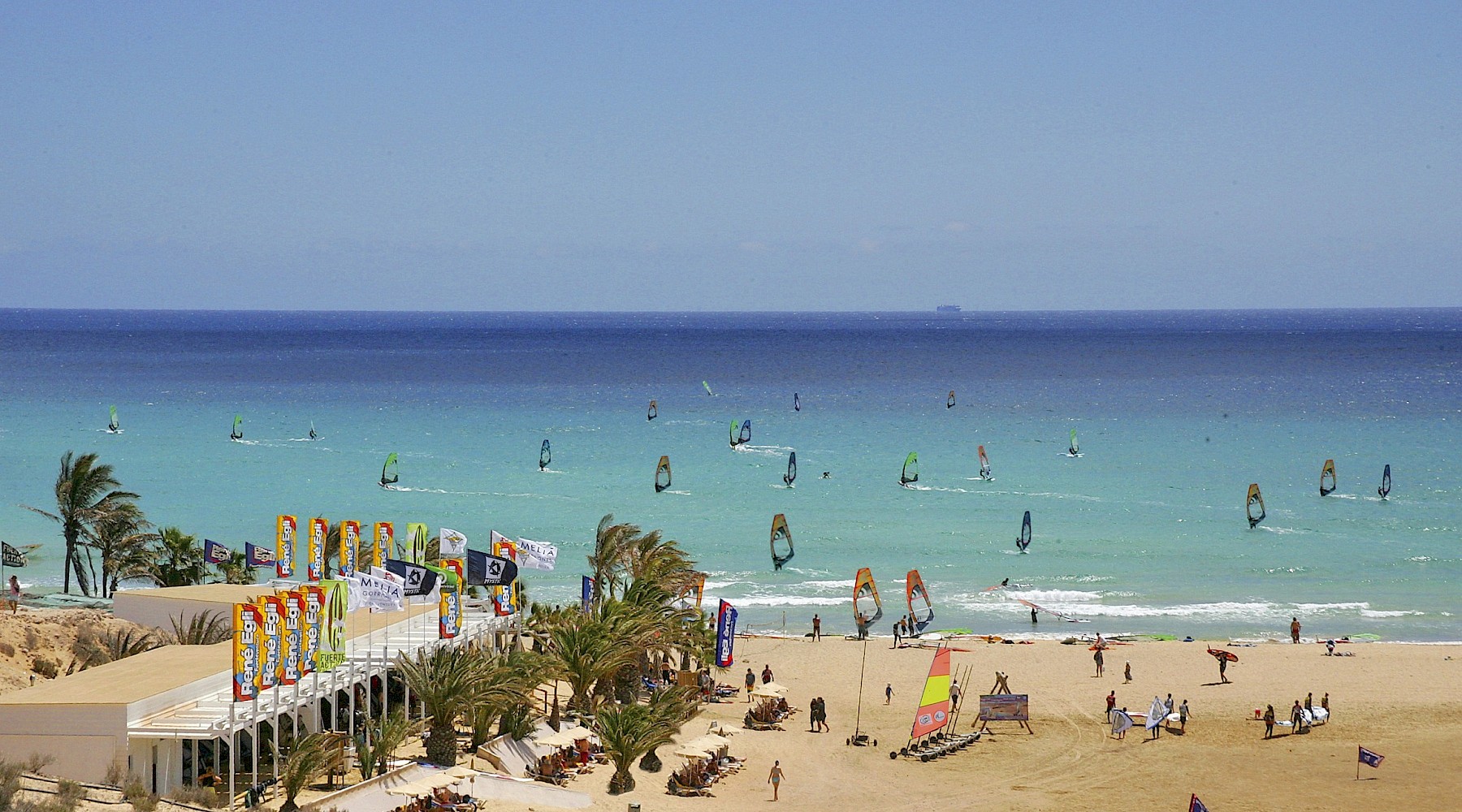 You may get the impression that Fuerteventura is only fun for surfing. Nothing is less true. Yes, it is a great place for water sports enthusiasts, but also for families, food lovers and sun worshipers who like to enjoy a beautiful beach. Take a look at our website to see what else there is to do on the Hawaii of Europe!